Education Initiatives
A    Children's Buckyball Workshops
B     The Vega Science Archive
C     GEOSET
A     Children's Buckyball Workshops
Workshops have been held in Australia, Japan, Italy, Malaysia, Germany, Mexico, Sweden, Colombia, Chile, Spain, USA, India
Numerous have been held at schools in the UK and in particular at about 10 British Association meetings in the 90s by the Vega science trust. We have also engaged Diego Forlan and John O'Shea of Man U and Del Piero of Juventus in Torino to help.
They have also been held by the Internet to Iceland, across Australia, to Venezuela.
Essay overview of the workshops
Art and Science III 08 update PDF
Cafe Scientifique Glasgow 2009 S0883769400001111a
http://journals.cambridge.org/action/displayFulltext?type=1&fid=7944388&jid=MRS&volumeId=35&issueId=01&aid=7944387
http://www.the-scientist.com/?articles.view/articleNo/13763/title/Of-Scientists–by-Scientists–for-the-People/
http://vega.org.uk/video/programme/177
http://vega.org.uk/video/subseries/29
Children's Science Workshops ZZZZZ PDF
Jon Hare describes building a buckyball model
https://www.youtube.com/watch?v=Na-w6s4l9dE
and his website
    http://www.creative-science.org.uk/














 
B     The Vega Science Trust is now an Archive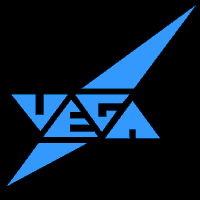 The Vega Science Trust website (www.vega.org.uk) was set up to give the scientists who are experts in their fields a broadcasting platform to inform students, teachers and the public directly about scientific matters that are exciting and also are of concern. The Trust has produced over 300 programmes for the Internet of which some 50 have been shown on the BBC2. All are presently being broadcast streamed from the Vega Website which is now an archive. Scientists include: Bell-Burnell, Blakemore, Dresselhouse, Ernst, Feynman, Greenfield, Iijima, Klemperer, Lucas, McGlade, Perutz, Rotblat, Sanger, Sulston, Tonomura, Townes, Walker…and many are Nobel Laureates.
C      GLOBAL EDUCATIONAL OUTREACH FOR SCIENCE ENGINEERING AND TECHNOLOGY … GEOSET
See GEOSET for further details and also GEOSET Hall of Fame GEOSET Hall of Fame
Whereas almost all educational programmes focus on a particular student cohort, the GEOSET initiative's paradigmshifting strategy is to turn the focus of the educational process round by 180 degrees to target our best teachers and students to capture Specific Educational Objects or Concept Modules which they have devised to infuse real enthusiasm and passion for intellectual knowledge. Although the GEOSET site streams many outstanding lectures and courses, as indicated above, the primary aim is the creation of an easily accessed cache of specific Teaching Tricks Of The Trade i.e. TTOTTs which outstanding educators have found by experience work. Until now the educational genius of a teacher is in general lost when he or she retires unless a student, who also becomes an educator, remembers it and uses it in class. Geoset (and its more inclusive sister GEOSTEAM encompassing the arts and mathematics now in preparation) gives our teachers a measure of immortality previously unavailable. An exciting major contribution to GEOSET is being made by students who are not only recording presentations on their projects but devising novel TTOTTs of their own. A TTOTTs website which will access teaching objects directly is in the process of being created 
http://unleash.mediasite.com/Mediasite/Play/cb5373d552064ba69395f8addb7adba61d http://www.businesswire.com/news/home/20150427005250/en/Sonic-Foundry%E2%80%99s-Hybrid-User-Conference-Unleash-2015#.VT6zeSFViko GEOSET Facebook: https://www.facebook.com/pages/GEOSET/128249447186195 
GEOSET Gateway: www.geoset.info
GEOSET Some Specific Nodes: FSU http://www.geoset.fsu.edu
Sheffield http://www.geokri.org/
Sussex http://www.sussex.ac.uk/geoset/
Manchester https://www.youtube.com/channel/
Toyo Japan http://bionano.toyo.ac.jp/GEOSET-index.html
Kings School Canterbury https://www.youtube.com/user/KingsScience
Institute Rudjer Boskovic (Croatia) http://geoset.irb.hr/
University of Brighton (UK) www.brighton.ac.uk/geoset/
Mississippi School for Mathematics and Science  http://bratton.themsms.org/geoset